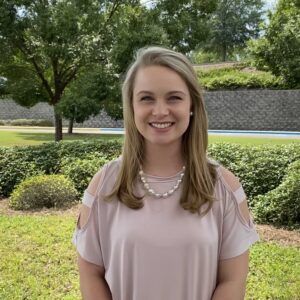 Taylor grew up in Clay, AL and attended Clay-Chalkville High School. She graduated from Auburn University with a B.S. in Animal Sciences.
She is married to Blake and together have a daughter, Madelyn. Blake and Taylor enjoy watching The Office and traveling the world together.
Taylor loves to read, and her favorite author is Jane Austen. She also enjoys eating good food and drinking coffee. Her favorite food is her Mawmaw's chicken and dumplings.
Taylor joined the staff at CrossPoint in January of 2020.