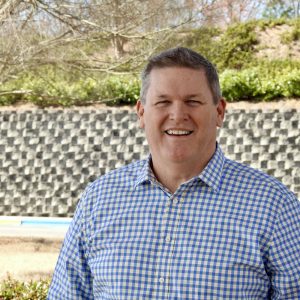 Ryan grew up in Bluff Park, Alabama, and is a proud 1980 graduate of the W.A. Berry High School – Go Bucs!  He completed his Bachelor of Science degree in Marketing from the University of Alabama at Birmingham.  After receiving a call to ministry in 1985, Ryan completed his Masters of Divinity from New Orleans Baptist Theological Seminary (1988) and his Doctor of Ministry from Beeson Divinity School (1996).
Ryan and Vonda were married on February 8, 1986 at the First Baptist Church of Pleasant Grove, Alabama.  Vonda received her Dental Hygiene degree from the University of Alabama at Birmingham.  She was a dental hygienist for several years. After the birth of their first child, she became a stay-at-home mom.
Ryan and Vonda have two children – Taylor and Kelsey.  Taylor and his wife, Lydia, both serve on staff at the International Baptist Church of Stuttgart, Germany.  Their first child, Ryan and Vonda's first grandchild, Luke Elijah, was born on January 19, 2019.  Kelsey is a graduate of Samford University, where she received both her Bachelor of Arts and Masters in Social Work.  She is currently a social worker at Alabama Baptist Children's Homes.
Ryan serves as an adjunct professor for New Orleans Baptist Theological Seminary at the Birmingham extension.  At Beeson Divinity School he is a mentor in the mentoring program and he also serves as a trustee on the Alumni Trustee Board.  Ryan enjoys running, CrossFit (when his back is not ailing him), reading and international travel with his wife.