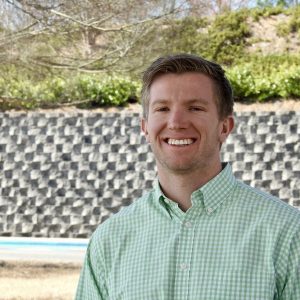 Clay grew up in Albany, GA and graduated from Sherwood Christian Academy in 2011. In high school he played baseball all 4 years. Over the spring of his senior year Clay started to sense a call into ministry. After high school, he went on to gain an Associate's degree in journalism from Darton College. After Darton, he transferred to the University of Mobile where he would go on to receive a B.S. in Theology.
While in Mobile, Clay served in the student ministry at Cottage Hill Baptist as well as the Campus Ministries team for the university. Clay moved to Birmingham after college to work at Shades Mountain Baptist Church in their student ministry.  Shortly after that, he enrolled at Beeson Divinity School and would complete his M.Div. in 2018 (thank you, Lord!). During his time at Beeson, Clay met the esteemed Pastor Rev. Ryan Whitley. They became friends and that would be the bridge to Clay coming on board to CrossPoint in January of 2019.
Clay loves all GA sports. He realizes that he lives in Alabama, but that only strengthens his resolve to cheer on the Bulldogs. In his free time, he loves to play pick-up basketball and church league softball. He also loves a good book and movie. He is slightly more competitive than he should be, but he knows it. The two things that excite him the most about 2019 are the opportunity to invest in students and getting a dog.