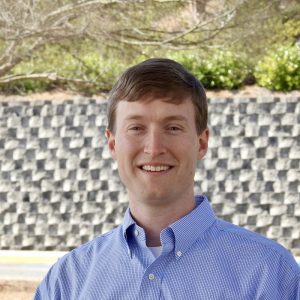 Buck was born in Birmingham, Alabama and graduated from Clay-Chalkville High School in 2001. He received a bachelor's degree in accounting in 2005 and a Master of Accountancy from Auburn University in 2006. After graduation, Buck worked for 11 years in public accounting before answering a call to ministry in 2017. He joined the CrossPoint staff in March of 2018 and received a Masters of Divinity from Beeson Divinity School in Birmingham in 2020.
Buck and April were married on June 26, 2010. April also holds a bachelor's degree in accounting and a Master of Accountancy from Auburn University. She spent 4 years in public accounting and 4 years in corporate accounting before staying home with their first child. While staying home with their children, April continues to practice as a CPA on a part-time basis.
Buck and April have two children. Kate was born in May 2013 and Braden in September 2016. Kate loves to read and write, and her dad is trying to instill a love for basketball in her as well. Braden loves baseball and eating snacks! Buck, April, Kate and Braden have a rescue dog named Fairley "Bug" Poole.
Buck has been involved in several ministries and civic organizations, including serving on the Regional Advisory Board for Alabama Baptist Children's Homes, the Board of Directors for the Greater Birmingham Humane Society and as a volunteer instructor for Junior Achievement of Greater Birmingham. In his free time, Buck enjoys playing golf, watching sports and traveling.