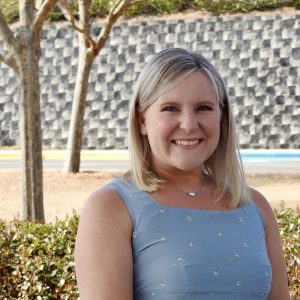 Allison grew up in Clanton, AL. She attended Chilton Christian Academy in Jemison and graduated in 1997. She attended Herzing college from 1998-1999.   
Dustin and Allison married March 29th, 2002 at Palmerdale First Baptist Church.   She worked at Southern Progress Corporation as a Systems Analyst from 2001 – 2010. In 2009, she and her husband, who also worked in IT, decided to form a screen-printing and embroidery company named Stitched Together; later the business name would be changed to Apparel FX. Their business is located in Trussville, AL.
They have two kids, Braxton and Emily. Braxton enjoys flag football while Emily enjoys running track. 
The four of them joined CrossPoint in September 2017. Allison served as Interim Associate Minister of Children for a few months before joining the CrossPoint staff in January 2018.
In her spare time she loves to read, write children's stories, scuba dive, and spend time with her family.